I did it! I finally did it! I made Papas Rellenas that didn't fall apart! Papas Rellenas (literal translation is potatoes stuffed) is my all time favorite Peruvian food. Stick with me and I'll explain it all to you.
In 2008 I made my first trip to Lima, Peru. It was a missions trip with our church. Since that time, I have made 8 trips and I hope to return again soon!
We stay at a seminary that our church planter is affiliated with. The cook there is a lady named Helena. Oh my goodness! Can she EVER cook! One of the first dinners she served us was Papas Rellenas. It quickly became my favorite Peruvian recipe. On our second trip, she allowed me to stand with her while she made it. I couldn't wait to get home to try it for my family. The first attempt was a huge fail. So were the second and third attempts. Fast forward almost 10 years, and I am still trying to make a successful papas rellenas. Tonight… I DID IT! I always thought it was the difference in potatoes but tonight I tried a new method and it worked! They don't look like Helena's, but they are delicious!


INGREDIENTS
2 pounds Yukon gold potatoes
1/4 cup vegetable oil
1 pound ground beef
1/2 large onion, diced
2 cloves garlic, minced
1 tablespoon tomato paste
1/4 cup dry red wine
2 teaspoons Rocoto Molido (Peruvian pepper paste), optional **
2 eggs, hard-boiled and chopped
1/2 cup raisins
salt & pepper, to taste
parsley, chopped
Flour, all-purpose
2 eggs, beaten
** Even though Peruvians do not eat very spicy foods, this dish needs the extra kick this spice gives. If you cannot find this particular sauce, even Sriracha Sauce would give it the heat it needs.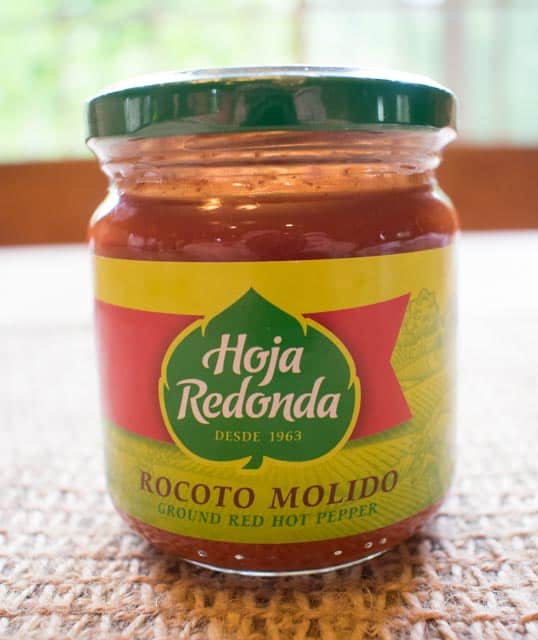 To begin, place the scrubbed potatoes in a large pot and cover with water. Bring to a boil and boil for approximately 20 minutes until they are just knife tender. Strain the potatoes and as soon as you can comfortably handle them, peel the potatoes and run through a ricer (or grate on a large grater). Add salt and pepper to taste, cover with a cloth, and set aside. This is the step I never did before. Previously, the potatoes were always too wet and would fall apart when I attempted to fry them.
In a large skillet, heat the oil over medium-low heat. Add the onions and garlic and saute for 5-10 minutes until the vegetables are tender. Add the tomato paste, pepper paste, and wine. Cook for 3-4 minutes. Add the ground beef, cover the skillet, and allow to cook for 15-20 minutes, stirring occasionally, until the ground beef is cooked through. Remove the lid and continue to cook until the liquids have evaporated. Add the eggs, raisins, and parsley to the mixture. Check for seasonings and add salt and pepper to taste. Stir well and set aside to cool.
With floured hands, knead the potatoes for a couple of minutes to combine and remove the large lumps. Take a large spoon of the potatoes in the palm of your hand and flatten into a circular shape. Place a spoonful of the meat mixture into the potato and fold over the potato to enclose the meat. You will have to smooth the potatoes to ensure there are no holes in it. If you need to add a pinch more potatoes to certain areas, that is fine. Place on a baking sheet and continue until you run out of potatoes or meat mixture. (I ran out of potatoes first.)

Heat 1-2 inches of vegetable oil in a large skillet.
Prepare a breading station. In one bowl, place 2 eggs and beat well. In a second bowl, add the flour. First, dip the papas rellenas into the egg mixture, then roll in the flour. Shake off the excess. With your hands, smooth everything out. (I didn't do this step which is why mine look different than Helena's.)
Place the papas rellenas in the hot oil and fry until golden brown on each side.

These are served with thinly sliced, lightly pickled red onions, and avocado slices with lemon juice, salt and pepper.