During the Great Depression, rabbit meat was a common food source. It is not as prevalent today but it is worth finding a source of domesticated rabbit and trying it.
Rabbit meat is a high source of protein, calcium, and phosphorus. It is a white meat that is similar to chicken in taste and texture. This recipe came about as a result of our youngest son who loves to hunt. Our rule has always been you have to eat what you kill.
INGREDIENTS
2 rabbits, cleaned and cut-up
4-6 slices bacon
1 cup carrots, cut on the diagonal
1 medium-large onion, thick sliced
2 cloves garlic, minced
1 cup mushrooms (I used dried wild mushrooms that I rehydrated)
1 bay leaf
2 cups red wine
2 cups chicken stock
Begin by seasoning the meat well with salt and pepper.
In a large saute pan, cook the bacon until the fat is rendered. Remove the bacon leaving the grease in the pan. Add the rabbit pieces to the pan and brown on both sides. I cooked mine in two batches so the pan would not be overcrowded. You may need to add a little olive oil during this process.

Once the meat is browned, remove from the pan and add the carrots, onion, garlic, and mushrooms. Allow to cook for 4-5 minutes. Your pan will now look something like this. That is a good thing! There is so much yumminess in this pan!
Add the wine to the pan and with a spatula scrape up all the goodness that is stuck to the bottom of the pan. Let the wine reduce by about half. Add the chicken stock and reduce again by about a half.
It's time for everything to go into the Instant Pot!

Lock the lid in place and close the pressure valve. Press the poultry button and set the time for 20 minutes. I used a natural release.
You will need to remove the bones before you serve. Some are very small so look carefully.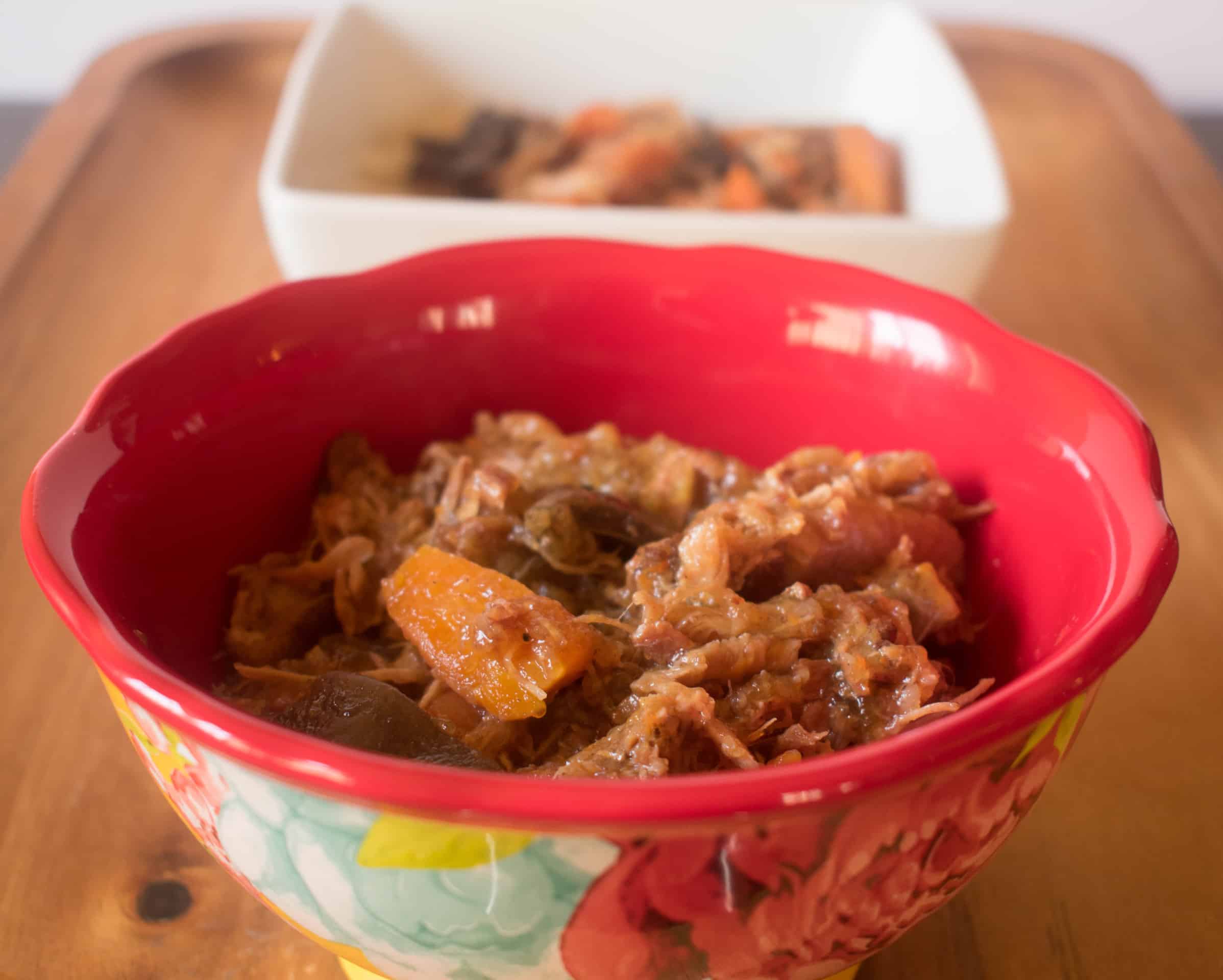 We served this with rice.