I love looking at cookbooks, especially old ones. Recently, I found an old church cookbook that I had forgotten about. It was published in 1983. As I was looking through it, I came across this recipe for a rice salad. At first, it didn't sound very good, but I'm so glad that I decided to try it anyway.
Although I have never had this before, it reminded me of something we would should have had in my childhood. It has "southern" written all over it! Southerners are known for throwing mayonnaise and sweet pickle relish into something and calling it a salad. Tuna salad, chicken salad, egg salad, potato salad…you get the idea.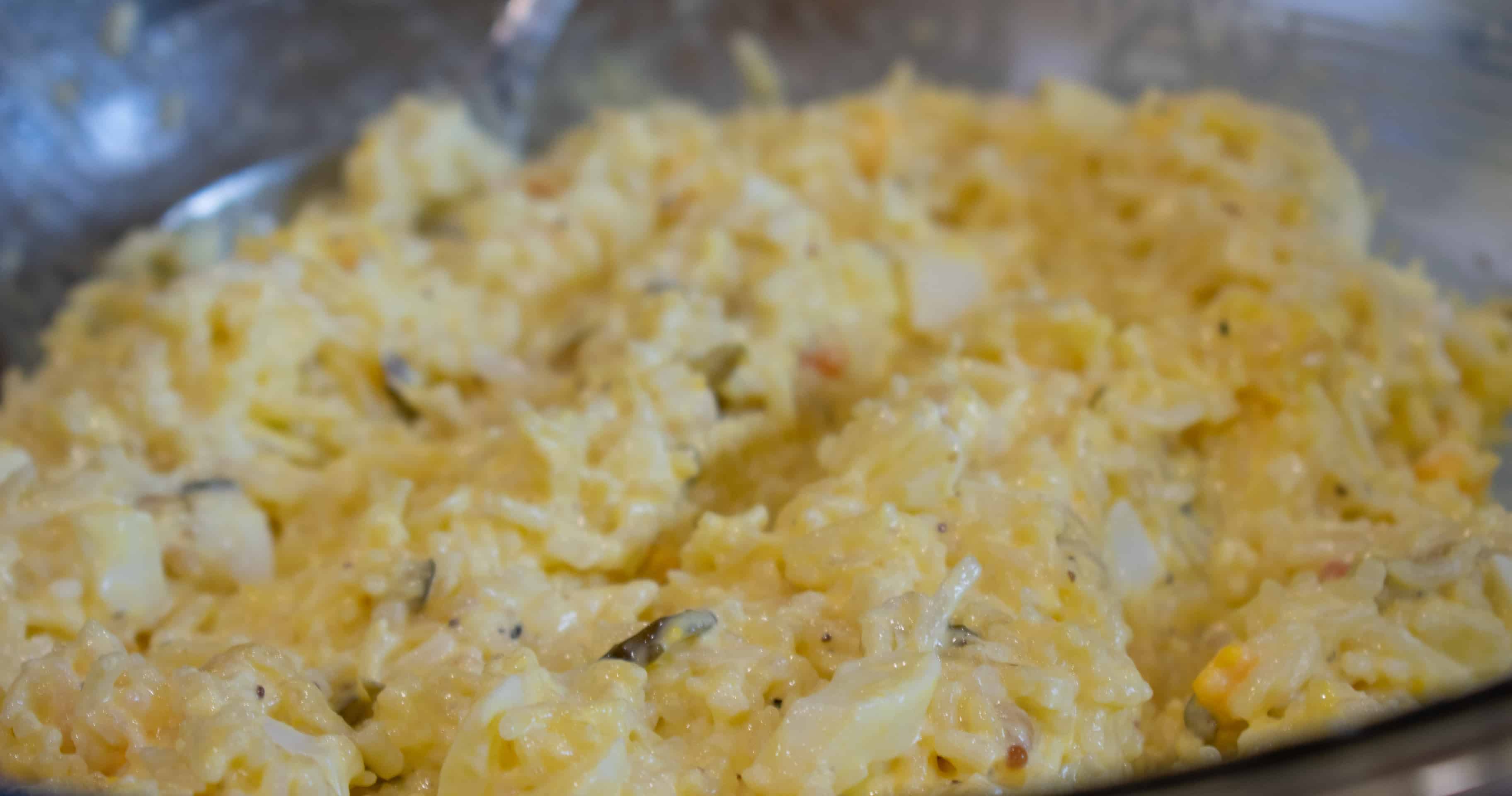 This isn't your typical southern salad though. All the ingredients blend together perfectly to make a delicious side dish that even your picky eaters will love.
INGREDIENTS
3 cups rice, cooked and cooled
1/2 cup sweet pickle relish
4 hard-cooked eggs, chopped
1/2 onion, finely chopped
1 1/2 cups mayonnaise
salt and pepper, to taste
Combine all the ingredients together in a large bowl. Chill well before serving. (That is if you have any left after tasting for seasonings.)
I used a sweet relish that I made this summer and fresh eggs from our hens. It definitely makes a difference but even if you have store-bought, this will still be good.
I will be serving this tonight with grilled chicken and marinated tomatoes. It should be delicious! I can hardly wait!